"The World Buskers Festival" - New Zealand
Episode 103
The Gamarjobats
These buskers from Japan put on an amazing show
New Zealand's own Topp Twins
One of the most popular buskers in the festival, they always drew a huge crowd
One of the venues for performances
This audience was enjoying the Topp Twins
Busking, which dates back to 1852, includes any street entertainment performed for the public.

The city of Christchurch comes alive when street performers from all over the world converge on this beautiful location on the east coast of New Zealand's South Island. The Festival's program captures the live performances of some of the best "buskers", hand picked by the Festival's director, Jodi Wright, from around the world. Wheels in Motion from Canada, Alakazam from Australia, Gamarjobats from Japan, Miss Behave from London, The Blackstreet Boys from the US and the homegrown Topp Twins to name just a few that are featured in this episode.
Maori Guide Maurice Manawatu blows the Karana
Sigal tries out the conch shell
It is not as easy as it looks
Marc and the locals check each other out
Just driving down a country road, we come across a herd of ostriches.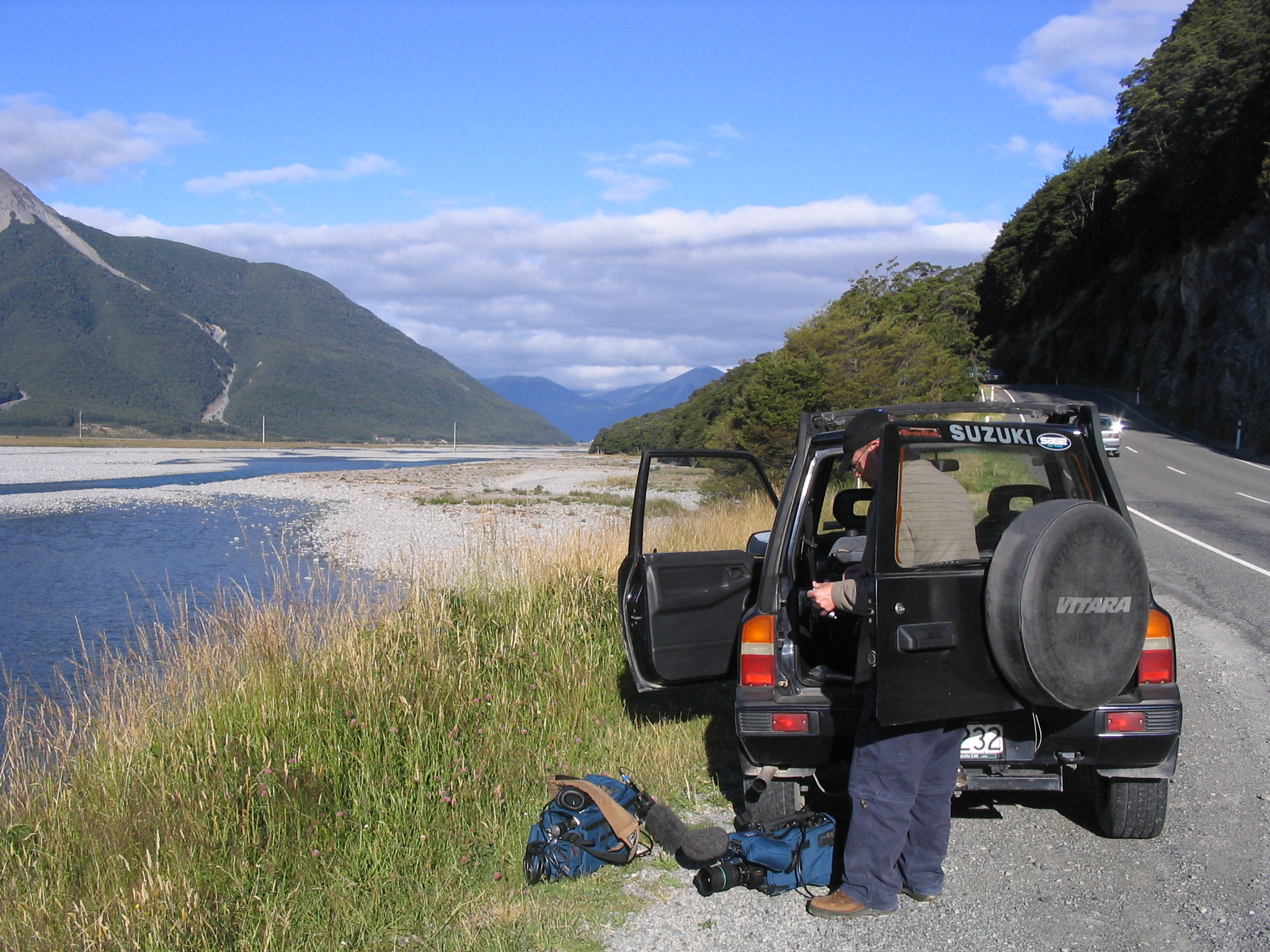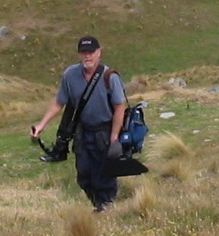 The crew travels north from Christchurch to the former Maori and whaling village of Kaikoura. Here they meet with local tour guide Maurice Manawatu, who introduces the Maori culture to the team.
Capturing the giant sperm whale from the air and boat is very visual along with the dolphins that seem to be attracted to the camera. Also in Kaikoura is a sheep shearing demonstration and adventurous 4 wheeling in magnificent scenery on a rocky coastline ending the trip at a secluded seal reservation.
You can't be in New Zealand without doing something related to Lord of the Rings. In the Canterbury High Country the Festivals team goes to the valley where the Riders of Rohan made their home on a rock with the real name of Mt Sunday.
Sigal visits the Clearwater Resort outside of Christchurch where Chef Josh Hamilton shows her the fusion of traditional New Zealand roast lamb with three veggies with the rest of the world.